Shuang Hor Distributor Rally cum Diamond Award Presentation - Johor Bahru
Date:
:
2/7/2023 (Sunday)
Registration & Foyer Activities:
:
11.30 am – 1.30 pm


Award Ceremony:
:
1.30 pm – 5.30 pm


Venue:
:
Austin International Convention Centre (AICC) (Hall A & Hall B)
71, Jalan Austin Heights 8/2, Taman Mount Austin,
81100 Johor Bahru, Johor, Malaysia.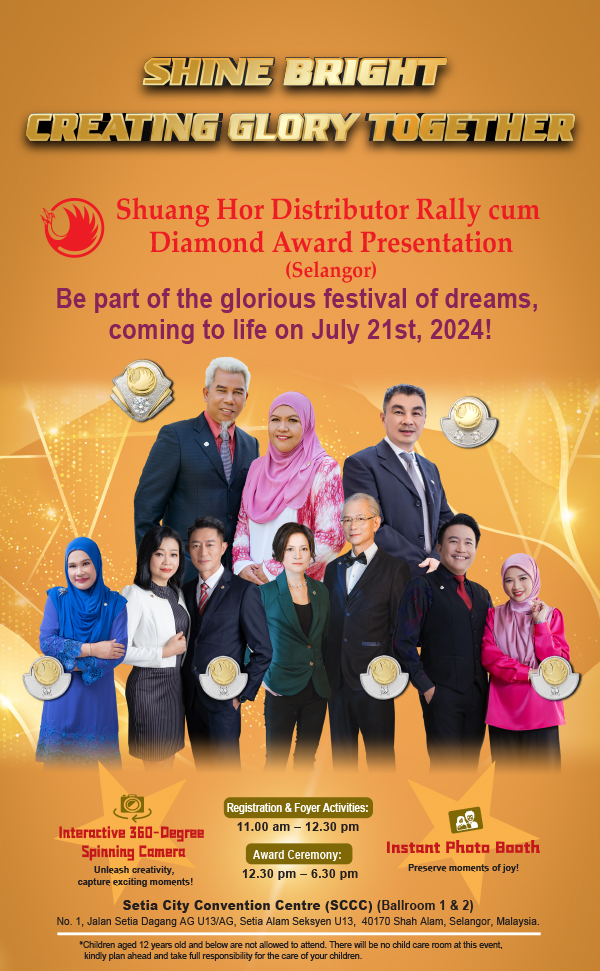 Distributors can download the Annual Income Statement for year 2022 from Shuang Hor official website.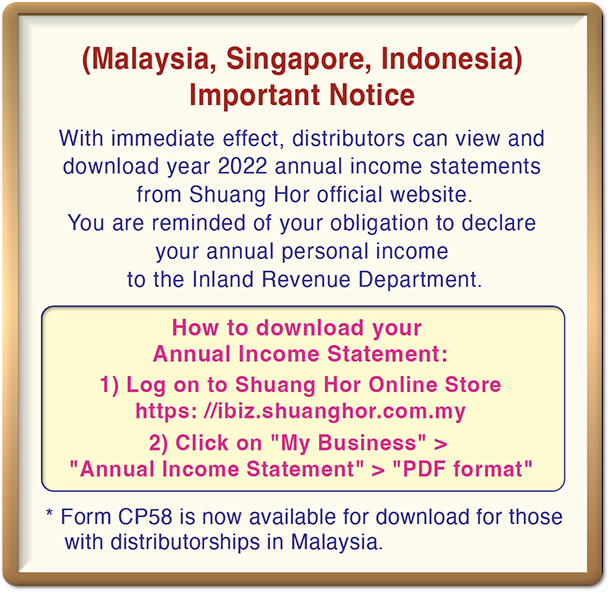 Shuang Hor Outstanding Vice Manager Overseas Seminar 2024 - Dubai.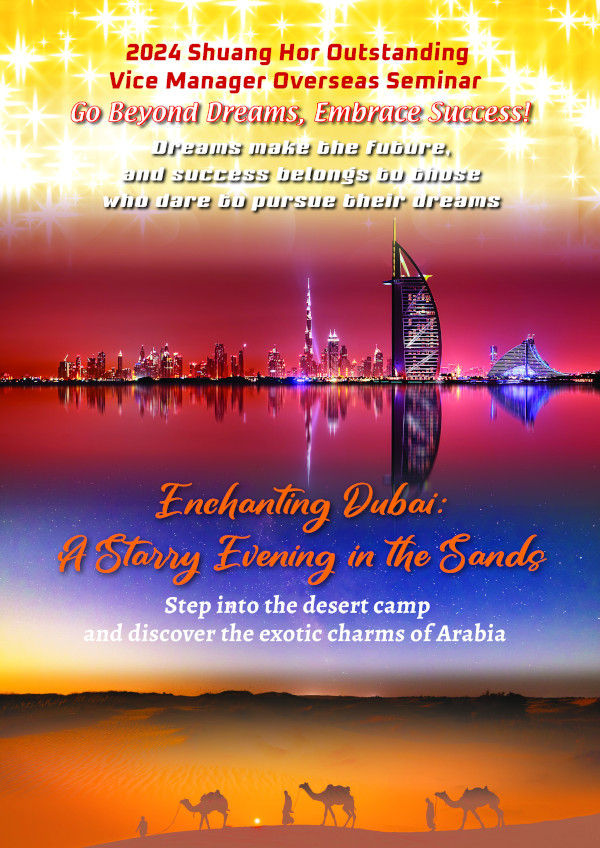 Shuang Hor Enterprise (Malaysia) Sdn Bhd New Customer Service Line effective today +603-2389 2973.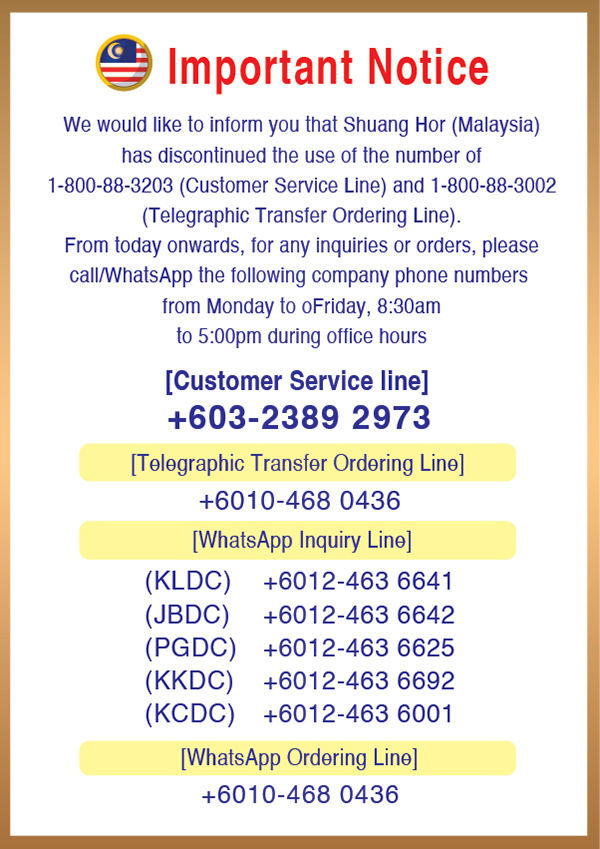 Going Green - Join us in environmental protection and energy saving
Reducing the paper usage is one of the key initiatives to make a difference to this world. We encourage distributors to download the e-statement online instead of receiving it by post from us. You'll be enjoying efficient and timely information by this paperless method. Statements available online include:
Bonus Statement
Annual Income
Diamond Car Payment
Log on Shuang Hor Online Store to find out more on how you can be a part of this meaningful practice.