HERMES AMIR & MARIANI DEOCAMPO
Gold Diamond Couple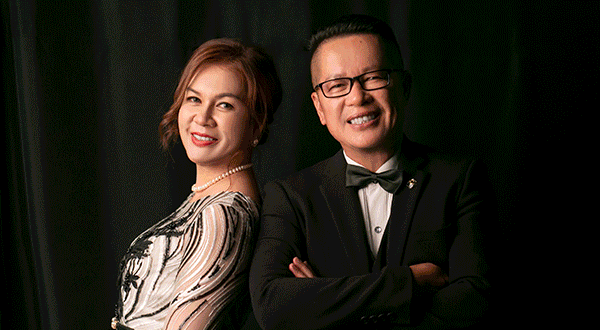 Do you believe in miracles? As miracles barely happen in our daily lives, it is deemed impossible and out of reach. Our new Gold Diamond pair, Hermes Amir and Mariani Deocampo all the way from Kota Kinabalu, Sabah has proven to us, miracles can happen even to ordinary people like them.

With their perseverance, in just a mere one year and seven months, they achieved the highest honour in Shuang Hor – Gold Diamond. This is the fastest record in Shuang Hor for the achievement of Gold Diamond!

"This is something we totally didn't expect. In the beginning, all we ever wanted was to be debt-free and achieve financial freedom!" If they not gone all out to do the Shuang Hor business seriously, they will not be able to enjoy their splendid lifestyle today. As Gold Diamond, their responsibility is to realise more people's dreams together with Shuang Hor company so that they enjoy great health, wealth and success!

Shuang Hor have sturdy foundation in the market, coupled with successful marketing plan and effective products are the main reasons that attract them into the business. As the successful role model of the 111 Café Business Plan, they will continue to share the goodness of Shuang Hor products, marketing plan and testimonies.

They pointed out that, one must always maintain its integrity, honesty and sincerity when taking actions and making decisions. Be in life or business, one must be patient and work hard, as this is the core value on the journey towards the peak of success.

Gold Diamond couple Hermes and Mariani have chosen Shuang Hor out of belief. With their small and persistent steps, they have trodden the most scenic road to success of their own!

"If you believe it, you can achieve it. We are living proof and the result in pursuing 111 Café Business Plan. We have paved the way to Gold Diamond. If ordinary people like us can, then you can as well. Follow system and marketing plan as we did, and you will be the next Diamond."




LEE SONG MEI & WONG PAK WOON
Double Diamond Couple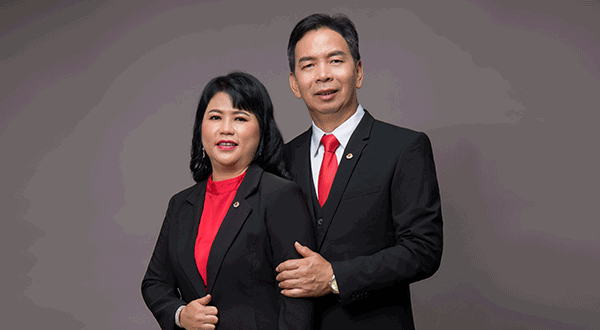 When you have MYR 26 on your hands, do you have any ways to spend it? And how this amount of money will bring you actual benefit and experience? Everyone must have a moment or two when you have to made vital decisions. But you only have to make the right decision once, maybe you are able to change your destiny.

Lee Song Mei said to us in a non-violate manner: "My dream is to make lots of money, in order to purchase a land to build up my personal leisure farm after my retirement and life on a relaxing lifestyle. Therefore, I am keen to try on various methods to earn lots of money."

One day in the year of 2018, Lee Song Mei got a special invitation to join the group of Hermes Gold Diamond 111 Café Business Plan as a startup plan which lead her to get know on the 111 Café Business Plan. She made the important decision of her life after seeing people sharing on their thoughts and feedbacks of CEO Café, where she joined Shuang Hor as a member with MYR 26.

The lifestyle of both Lee Song Mei and Wong Pak Woon couple has completely changed after joining Shuang Hor. They earned their first bucket of gold through 111 Café Business Plan and had their debt paid off.

After joining Shuang Hor for only 14 months, they had promoted to Diamond level through their endless effort and countless passion. After managing with heart and soul, they moved on to the next achievement after 9 months of time and promote themselves to Double Diamonds!

In order to face the Triple Diamond target with full strength, they said will focus more on the stability of their network and will continue to nurture those potential elites distributor partners.

"Helping others is the foundation/base of happiness, preserve positive vibes, continuous of sharing to others, bringing health to others; you will achieve success one day."

The Double Diamond couple, Lee Song Mei and Wong Pak Woon met Shuang Hor under a midst opportunity, and decided to join Shuang Hor with just MYR 26, and this decision open and broaden up their pathway towards success just like their faith destiny!




MOHAMAD NADZRI & UMMU NASIBAH
Diamond Couple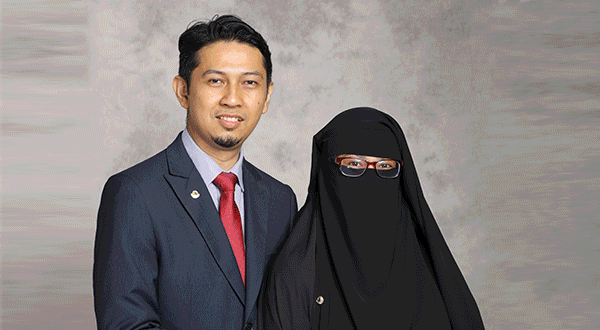 Mohamad Nadzri and Ummu Nasibah are the husband-and-wife team of Shuang Hor's newly minted Diamond; they believe that their connection with Shuang Hor was somewhat 'predestined'. No matter how many circles they took in their careers, Shuang Hor still finds its way back to their lives eventually.

Mohamad Nadzri's parents are Norliza and Noorafudin, who were both Double Diamonds. Thus, it was just by natural for him to come into contact with Shuang Hor; Ummu Nasibah's parents joined the business of Shuang Hor before, life has its ways to reconnect good opportunity back to her.

"Yes, you can call us the second generation of Shuang Hor distributor! We have known Shuang Hor since childhood."

Ummu Nasibah once felt doubtful about herself to set off in Shuang Hor. The patience and passion of her Mother in Law Double Diamond Norliza had come great examples to them, guiding them to run their own Shuang Hor business while breaking through fears and comfort zones!

Their confidence in their business grew along with the time they spent in Shuang Hor. They expressed that the path to success in Shuang Hor has to start with knowing your goals here – which shall not be bogged down by temporary comforts or fear of obstacles.

After being promoted to diamond level, Mohamad Nadzri and Ummu Nasibah want to motivate more downline in their network to bag this achievement. For them, success is helping others and giving hope and encouragement to others. They sense happiness deep down when they see others being in joy.

The predestined connection drew them back to Shuang Hor as second generation distributors, regaining them the chance of partaking in the business. They didn't forgo the meaningful calling from heaven and had eventually produced their own brilliant Diamond of hard work!